Moments are expression! Stories are yours! Gossip is Ours to tell! Enjoy! *Strictly on Gossip*
Saturday, December 17, 2016
Niger Delta youth activist, Barrister Oweilaemi Peretubo, yesterday, said the reason the much anticipated dialogue between the Federal Government and leaders of the region had not worked was because of the perpetual occupation of Gbaramatu kingdom and other Ijaw communities in Delta State by the military.
Friday, December 16, 2016
A total of 66,497 out of the 172,699 candidates who sat for the West African Senior School Certificate Examination for private candidates this year recorded five credits and above in five subjects, including Mathematics and English Language.
Only four candidates out of the 19 visually-challenged candidates who sat for the examination obtained credits in five subjects, including English Language and Mathematics.
The Supreme Court on Friday dismissed an appeal by a former Governor of Adamawa State, Murtala Nyako, seeking an order reinstating him to office to enable him to complete his truncated second term. Nyako still had 10 months left to spend in office when he was removed by the Adamawa State House of Assembly on July 15, 2014.
The president's daughter just shared this photo and the caption above moments ago, the hashtag says it all...
Congrats to the new couple...
The 3rd edition of CKN FOUNDATION EMPOWERMENT PROGRAMME for widows was held at Maximus Inn,4 Adeniyi Jones Avenue Ikeja,Lagos on Thursday, 15th December 2016..
Ten widows went home with N15,000 each..Our Special Guest was Mr Casmir Igbokwe,the Managing Director/Editor In Chief of The Union Newspaper and his amiable wife..Other guests were Mrs Nelly Agwu and Mrs Aramide..
The Office of the Accountant General of the Federation on Friday said it has released to the Central Bank of Nigeria the payment mandate of $1.17m (N358m) to settle the allowances of the victorious Super Falcons. The payment was confirmed by a statement from the OAGF signed by the Director, Information, Mrs Kene Offie.
It also said additional N113m has been released to pay the outstanding winning bonuses for the Super Eagles in the 2018 World Cup Qualifying matches.
Lawrence McKinney an innocent man who spent almost his entire adult life in prison was given just £60 when he was finally released.
The 60 year old was wrongfully convicted of rape and burglary in 1978 and sentenced to 115 years in prison.
Their wedding will start in few moments at the National Mosque Abuja.....
The Nigerian National Petroleum Company (NNPC) on Friday signed an agreement to exit the Joint Venture Cash Call (JVC) with some international oil companies. The agreement was signed in Abuja at the Ministry of Petroleum Resources between the Federal Government and Shell, Chevron, Agip, Total, Oando. Nigeria owes an estimated 6.8 billion dollars accumulated over 14 years but got a discount of 1.7 billion dollars, leaving a debt of 5.1 billion dollars to be repaid.
The Senate President, Dr Bukola Saraki, has insisted that the Secretary to the Government of the Federation, SGF, Mr Babachir Lawal, must be sacked by President Muhammadu Buhari for engaging in alleged corrupt practices.  
He told the President that the world was watching him on how he would handle the Senate's resolution on Wednesday, which called for the sack of Lawal, for allegedly soiling his hands in corrupt practices.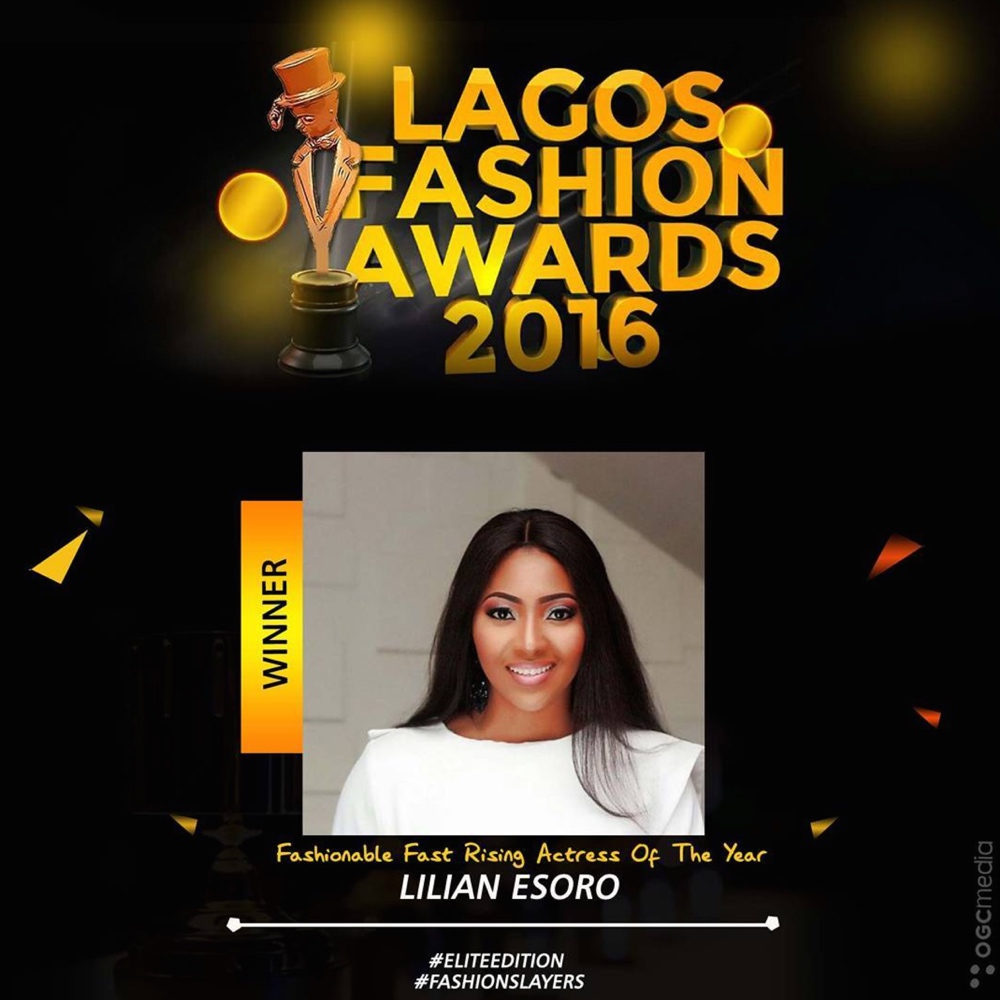 The Lagos Fashion Awards took place at Bespoke Event Centre Lekki, Lagos on the 11th December, Celebrities like Lilian Esoro and Mercy Aigbe Gentry attended the award show and were also winners of the night. Other winners included D'banj, Yomi Casual with Honourees like Richard Mofe Damijo, Latasha Ngwube and more.
See the Full List of Winners;
Peace Ibekwe-Abdallah The Commissioner of Police in Ebonyi, has said that paying for bail is caused by impatience as nobody wants to go through the normal legal process.. Ibekwe-Abdallah made the remark during inauguration of "Change Begins with Me campaign" and the Police Public Complaints Rapid Response Unit in Abakaliki on Thursday. She said, however, that bail was not being given at gun-point.
Indonesian police have arrested a woman suspected of having recruited a would-be suicide bomber in an alleged plot to attack the presidential palace, a spokesman said on Friday. National police spokesman Martinus Sitompul said that the woman was arrested along with her husband in the West Java town of Tasikmalaya on Thursday.
President Muhammadu Buhari welcomes the appointment of the Minister of Environment, Mrs. Amina Mohammed, to join the next United Nations Secretary-General Antonio Guterres as his Deputy. This was made known through a statement by Garba Shehu, SSA on media and publicity
So twitter user named Phroetiq asked the question above and the replies are so hilariousn, read them and comment yours too..
Holding today teh 16th of December, she's pictured with her mom so happy......
Toke Makinwa has some words for those who have been unable to stand through hard times..she shared the photo and captioned;
''The hardest part of waiting is not knowing when or how. "Faith is the assurance of things hoped for, the conviction of things not seen." Simply put, faith is "trusting in something you cannot explicitly prove. It is difficult cos your reality (which is what you see or what you know or how things are right now might be completely far from what you are hoping for and in times like this what do you do? How do you believe when everything is questionable.....
A Federal High Court sitting in Warri, Delta State today dismissed a fundamental rights enforcement application by Government Ekpemupolo, alias Tompolo, challenging the freezing of his accounts and threats of arrest by the Economic and Financial Crimes Commission, EFCC.
Justice E. A Obile upheld the preliminary objection by the EFCC and struck out the matter on the grounds that it cannot sit on appeal over an order made by a Lagos State High Court, and cannot also restrain the EFCC from inviting or prosecuting the applicants.
This is an article written by Femi Fani Kayode...
I love this country with every fiber of my being. For three generations before me my forefathers, including my great grandfather, my grandfather and my father, have made solid and notable contributions to the developmemt of this country in both the private and public sectors. My great grandfather, Rev. Emmanuel Adebiyi Kayode, studied theology at the great Fourah Bay College in Freetown, Sierra Leonne and Durham University in the United Kingdom after which he returned to Nigeria. 
The Buhari led Government has once again reminded Nigerians that they are not to be blamed for the hardship that has been brought upon Nigerians.. This came as the 36 state governors have agreed to cut down the size of their convoys, excessive travels amongst others to fight recession. The Minister of Budget and National Planning, Udoma Udo Udoma, said this yesterday W hile Speaking to state house correspondents at the end of the National Economic Council, NEC, Udoma said;
This is quite a curious, but at the same time a drastic decision, Would you?
Segun Ogunlusi
The Ogun State Police command has nabbed a 33-year-old man, for allegedly killing his 60-year-old biological mother, Abimbola Ogunlusi. The ugly incident occurred on Tuesday 13th December, 2016, at Number 16, Oketunde Street, Molatori, Ogijo, Sagamu Local Government Area of the state.
Ogunlusi was picked up by the police following a report from his younger sister, Yetunde Ogunlusi.
Are they swimming for free? lol..
There was pandemonium in the Liverpool, Apapa area of Lagos on Thursday after an irate mob lynched a commander of the Lagos State Transport Management Agency, Mr. Bakare Olatunji. It was learnt that Olatunji, who was the zonal head of the agency in the Apapa area, had led a team of officials to the area in a patrol van to arrest erring motorists at about 11am.
The tanker drivers, who parked their vehicles on the road fled on sighting the enforcement agents.
Former Mozambican president Armando Guebuz's daughter Valentina Guebuza, has been reportedly killed on Wednesday by her dear husband, Zófimo Muiuane in Maputo. The businesswoman died at the age of 36, leaving behind a daughter. According to police, she was shot by her husband and died before reaching hospital, the Club of Mozambique reported.
Just few days after crashing in Nigeria with the Promise that it'll resume Next Year, Mavrodi Mondial Moneybox (MMM) has moved to its next bust stop Kenya, where it is promising participants 40% increase on any amount pledged. The scheme recently froze withdrawals in Nigeria after operating for a little over a year, leaving about 3 million Nigerians stranded...
She stepped out in the gorgeous red gown last night..........
\
And this is just for the party, before the wedding itself, which is later today, the cake reporteldy took many hours to bake....
Will call 3 hefty guys,...lol. you?
An Igando Customary Court in Lagos on Thursday dissolved the two-year-old marriage between Andrew Epu and his wife, Tina, over wife's constant checking of husband's phone. Delivering judgment, the President of the court, Mr Adegboyega Omilola, said that the petitioner was adamant despite mediation from the court and family intervention. Omilola said "since the petitioner insisted on divorce after several interventions, the court has no choice than to dissolve the union in spite of the fact that the wife still claims she loves her husband."