Moments are expression! Stories are yours! Gossip is Ours to tell! Enjoy! *Strictly on Gossip*
Saturday, August 20, 2016
Miss Ideal Nigeria 2015 winner,
 Sandra Osamor, has called out on the pageant organizers for promising and failing government, She said House of Twitch which is the named of the organisation 
 promised her a trip abroad, a modelling contract with a popular Nigerian agency, N1m and free change of wardrobe for one whole year, and so far she has gotten nothing out of these.
Friday, August 19, 2016
The man is currently in Jamaica, he shared the photos on his page.. more below!
Puffer fish (Tetraodon sp)
Special ability: Poison! Puffer fish are some of the most poisonous vertebrates on the planet (credit: ephotocorp / Alamy Stock Photo)

Pokémon Go, with 100 million downloads and growing daily, is the latest craze to sweep the planet. And if you're not yet playing, it's a game on your smartphone where you collect weird and wonderful creatures, each with their own super powers and special abilities, which then battle it out. But some animals are stranger than fiction and look like Pokémon, but they're not, and actually live in some of the far-flung and exotic regions of the real, living world. Although these are not for collecting, we've given each of them a fun and light-hearted special ability that complements their own real abilities and therefore more than enough power to compete in the augmented reality of the Pokémon universe.
Former President Olusegun Obasanjo who
 terminated his 
PDP 
membership card in February last year, 2015, has 
on Friday bade the Peoples Democratic Party (PDP) good night, saying he will not return to the party. Obasanjo spoke to journalists in Jalingo, Taraba, while assessing some projects initiated by his administration in the state.
 Sam Saba, 
The chairman of the Code of Conduct Bureau, CCB, has confirmed that the federal government has ordered the probe of "certain" public officers whose names were in the leaked #PanamaPapers document, PREMIUM TIMES reports. The #PanamaPapers are a leaked set of 11.5 million confidential documents created by the Panamanian corporate service provider Mossack Fonseca that provide detailed information on more than 214,000 offshore companies, including the identities of shareholders and directors.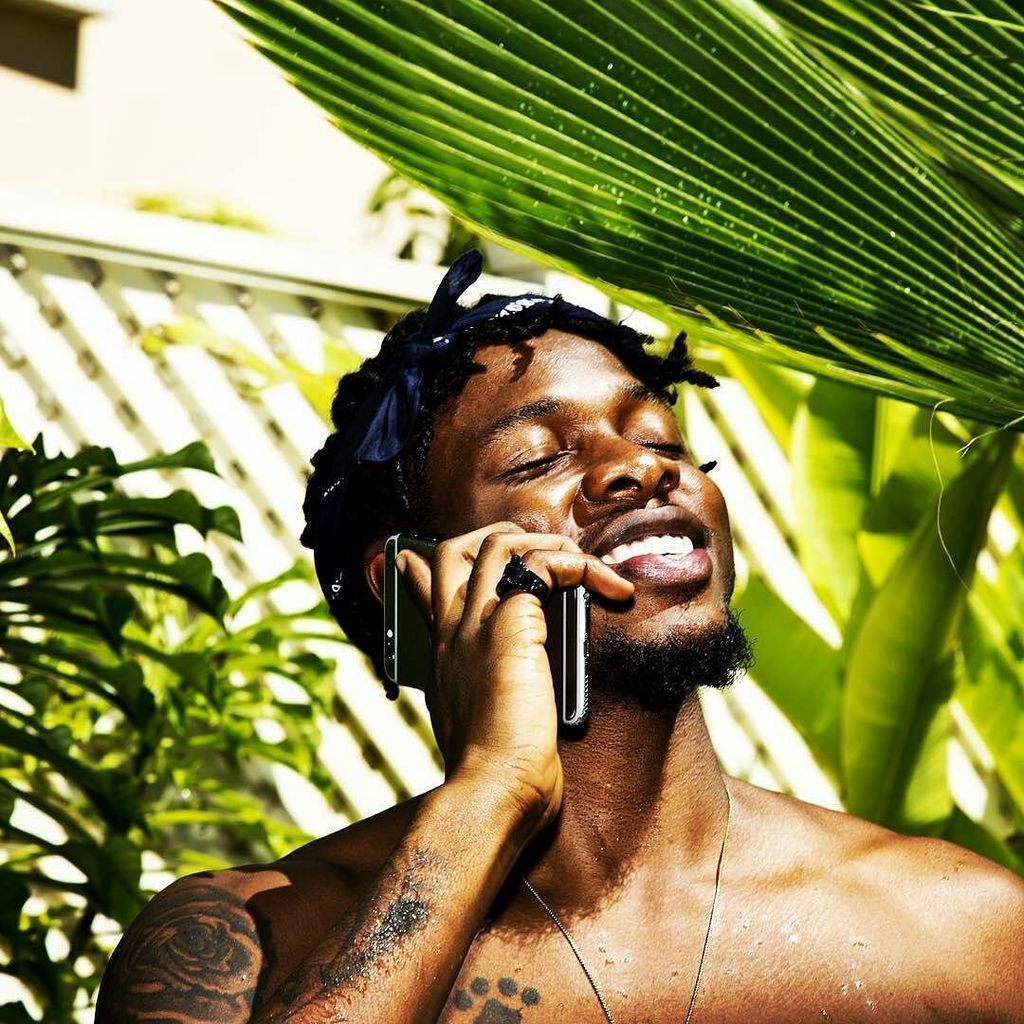 Nigerian Music star Douglas Jack Agu, aka Runtown is currently celebrating his birthday today, August 19th.. Happy birthday to him.. see the photo shared to mark the day below!
Republican presidential nominee Donald Trump's campaign chairman Paul Manafort has resigned today, Friday, days after the GOP presidential hopeful brought in Breitbart News' Steve Bannon as campaign CEO.Mr Trump confirmed Mr Manafort's departure in a statement saying;
Katsuya Takasu the Japanese  Billionaire plastic surgeon is currently flying his way to Brazil to meet up Nigeria Dream Team IV in other to fulfill his promise of dashing them thousands of dollar should they win any medal at the Rio Olympics 2016 after he said he fell inlove with how they cooperate and played football.
 He had earlier announced his desire to give a bonus of $30,000 to each Nigerian player read it here
A man named Adamu Asaph 
has been  arrested and arraigned 
on a one count charge of theft
 before an Abuja Grade One Area Court sitting in Karmo after he allegedly stole two packs of condom valued at N3,000..
The prosecutor, A. Z. Dalhatu, said the condoms were property of Society for Public Health which were kept in the company's custody.
Senator Dino Melaye is indeed spending his salaries on nothing but goodies for himself, he shared the photo above wearing a Christian Louboutin black "Dandy" loafer, which lowest price is about $2,100, Calculating it on dollar at N365 as of today is 840, 000. Issorite.
Abdulkarim Buhari, a
 25-year-old man was on Thursday sentenced to seven weeks imprisonment for stealing air conditioner from a church. The prosecutor, Mr. Babajide Olanipekun, told the Gudu Upper Area Court sitting in Abuja that one Insp. Sunday Lubolagbe, reported the matter on behalf of the Redeemed Church, Lokogoma at Apo Police Station on August 11.
Written by  Movie maker, Charles Novia



''I have written glowingly about the Olajumoke duckling-to-swan story for a few days now on my facebook page and praised those whose hands were compelled by the benevolence of fate to change her life. However, I'm a bit uncomfortable with the overexposure of the young lady to the media. That's just me but from experience it may have unpleasant consequences if it it not well-managed.
Speaking at the Government House, Port Harcourt, 
Governor Nyesom Wike of Rivers has vowed to stop at nothing at suing
 Department of State Services, DSS and the Nigerian Police for taking the laws to hands after they had the gods to seal off a PDP convention venue 
Sharks Stadium on 
August 17, 2016.
The founder and leader of the International Godsway Church 
Bishop Daniel Obinim who publicly flogged his church members for having s3x and getting pregnant, Read it here  has
 said that He was directed by God to flog them, after God revealed to him in a vision during prophecy time in his church that the two had not only been engaging in amorous acts but also tried without success to abort a pregnancy which resulted from that.
Nigerian Music star Davido, who was paid N7million to perform at the Festival of India, which took place in Lagos on Saturday, was conspicuously absent. This spoilt the business of the day as guest who paid to watch and expected to see him were heavily disappointed.
At about 3am this morning August 19th, One of the Niger Delta Avengers break out militant group named Niger Delta Greenland Justice Mandate, (NDGJM) have bombed two oil installation owned by the Nigerian Petroleum Development Company NPDC at Owhrode community, Udu Local Government Area of Delta State.
NPDC maintenance team have arrived the scene of the attack to carryout repairs.
The US has started transferring nuclear weapons stationed in Turkey to Romania, against the background of worsening relations between Washington and Ankara sources confirmed to EURACTIV According to one of the sources, the transfer has been very challenging in technical and political terms.
Godwin Izilein, a former coach of the Super Falcons, on Friday appealed to the Dream Team VI to play well and win the bronze medal. Izilein said that winning the bronze was better than not getting anything. He identified late preparation for major events as responsible for the poor performance of Nigerian sportsmen and women in tournaments.
Kenyan boys were paraded n*ked in a bid to raise funds for their circumcision which will certify them as real men in the society. would you let your child do this?
Team Nigeria took delivery of their much-awaited kits which supposed to worn for the grand Olympic ceremony after most of the athletes had concluded their events, some even back to their bases already. The kit came in on Thursday, just three days before the August 21 end of the games.
Who them epp? And that was how 2 Benin sister disgraced themselves before the foreigners as they publicly fought over a man in Europe, and was caught on tape.. the video is so annoying.. just watch below!
Nigerian music star Adekunle Gold held the London leg of his album listening party last night in South London as he unveiled the album "Gold" to his London fans. At the listening party, which was organized by Fowasere and Stefi K PR, Adekunle Gold shared the inspiration behind each song on the album while also giving fans a taste of the songs on the album. The event was hosted by UK based Singer & Television Presenter Kalisha J. more photos below!
Ex-Delta State Chief Judge and father to Senator Ovie Omo-Agege, representing Delta Central at the National Assembly, Hon. Justice James Omo-Agege is dead, aged 83.

Justice Omo-Agege, who was the Delta state Chief Judge between October 3, 1993 and November 4, 1998 died late Thursday evening after a brief illness.