Moments are expression! Stories are yours! Gossip is Ours to tell! Enjoy! *Strictly on Gossip*
Saturday, May 21, 2016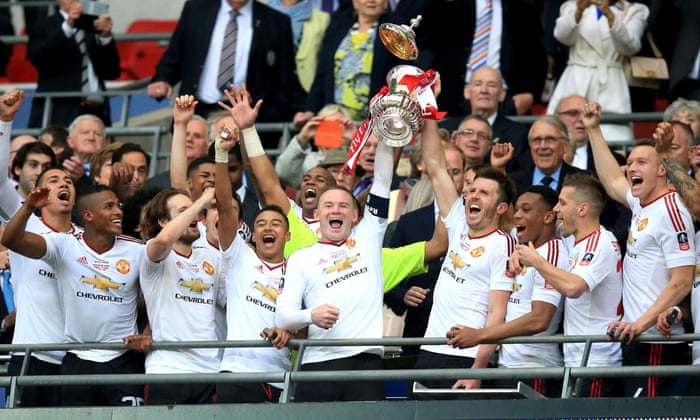 It was the most wonderful moment of the day, as Lingard scored during the dying minute of the Game.. Manchester United win FA Cup as Jesse Lingard sinks Crystal Palace.. 

Manchester United came from behind to win the FA Cup final 2-1 against Crystal Palace, with Jesse Lingard coming up with the extra-time winner five minutes after his side were reduced to 10 men by Chris Smalling's sending-off
Friday, May 20, 2016
 A man who approached the White House on Friday brandishing a gun was shot and wounded by a Secret Service agent, the agency's spokesman said. The man, whose identity has not been released, was taken into custody and treated at a nearby hospital.
People like Timaya shouldn't be Poor! If not..
Can't blame a busy lady for taking a time out right? The 30YR old single and beautiful Actress is currently having a single girls time vacation in Senegal...
Hon. Ishola Balogun Fulani 
The Chairman  of All Progressives Congress (APC) Kwara state,  and his 
Secretary
 Chief Bode Adekanye respectively have been kidnapped at gun point along Lokoja Okene road in Kogi state.
 This development according to Vanguard checks have thrown the government and the ruling party into serious confusion as government officials and party members were seen in groups discussing the incident.
The Nollywood Actress is currently having a happy moment with friends as she holidays in the 'wood' in Golf Park United States.. thats what she captioned.. more below..
Nigeria Billionaire Femi Otedola joined his daughter Dj Cuppy to celebrate her succesful graduation from Masters Degree at the university of New York City.. The family posed for happy photos..Take a look at more below!
They look a like too much! The nose eyes everything.. and they play politics the same way.. they may be brothers you know,,...
Earliar today 
Friday, May 20th, 
President Muhammadu Buhari and Minister of State for Petroleum Ibe Kachikwu met with the Royal Dutch Shell Group team at the State House. Insurgency in the Niger Delta area as well as oil companies presence and future plans were the main topics for discussion. 
 During the meeting the president once again urged the militant groups, aggrieved persons and communities to drop weapons and sit down at the negotiating table primarily for the review of the Amnesty Programme initiated by the Yar'Adua administration.
So before you read on, be prepared to understand what your wife goes through when you are not 100% of the man you should be for her. My name is Adaobi and I am married to a caring husband by the name of Frederick Babatunde. Even though Frederick is a man of any woman's dream,
May 19th Yesterday 
The National Leader of the All Progressive Congress APC, Bola Tinubu  has labeled ex-President Goodluck Jonathan' s 
Subsidy Reinvestment and Empowerment Program
 SURE-P scheme a Complete Fraud and scam, and Praised Buhari for removing Subsidy..
Read the statement in Part; 
44 yr old 
Ian Phillips died of Brain Tumor, because he s
pent six hours a day on his mobile phone, he was believes was caused by radiation exposure. Ian, vowed to beat the disease after he was told he had a growth the size of a lemon in his brain.
A Federal High Court sitting in Lagos on Friday sentenced a former Director-General of the Nigerian Maritime Administration Safety Agency, Mr. Raymond Temisan Omatseye, to five years in prison over a N1.5bn contract scam.
The Indigenous People of Biafra (IPOB) has commended the Niger Delta Avengers and the Red Egbesu Water Lions for the ultimatums issued to the federal government.
According to Daily Post reports  IPOB hailed the militant groups in a statement issued by Emma Powerful, media and publicity secretary. 
They got married on friday Night, she died on Saturday Morning, A devastated husband named Krzysztof Michalowski  had married the love of his life Mariola Orzechowska on Friday, only to find her dead beside him on the bed 
on Saturday Morning..
In continuation of searching for the Missing 
EgyptAir, A new unbelievable story
 has emerged that one the air hostess on EgyptAir flight MS804,  A 27yr old Samar Ezz Eldin had posted a picture of a plane crashing into the sea on her Facebook page before..
She uploaded the image in September 2014 just four months after she started working at Egypt's national carrier. It was meant to be a joke but in the light of yesterday's tragic crash, it is nothing short of ironic.